The new version 0.95 of the
MediaBox Media Center
is finally available. Thanks to all users who reported bugs and made suggestions for new features. Thanks to lot of feedback, many things have improved since the last release.
With the new MediaBox you can finally compose playlists and rearrange them on the fly. If your internet tablet has a keyboard connected, you can also search for tracks in long playlists or albums by just typing a few letters of the title.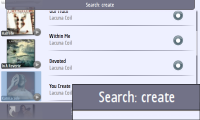 The new version has an improved easy and finger-friendly user interface and reduces memory consumption, especially when dealing with large collections of media.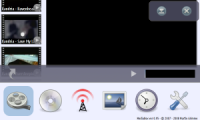 You can view the release notes at
http://mediabox.garage.maemo.org/data/release-notes.
MediaBox 0.95 is available in the Maemo Extras repository. Click the arrow below for quick install.

Have fun!